alternate title: hot hot heat.
Yup, it's hot out there. The start of unofficial summer feels very real now with the first heat wave. I'm very thankful for air conditioning... but, here are some good things found this week:
- After much agonizing, I bought a backpack! It's the first one I've bought since I had a Northface Recon in highschool (so, over 10 years ago...) which is still functional but has not looked good in a loooong time. I'm very pleased with my new
Everlane
purchase, and think it will make a great companion for my weekend trip to reunion (one week away!) and for my bike-riding needs around the city.
- I saw this cute wooly mammoth on
Etsy
this week (a wooly wooly mammoth!), and then my friend sent me this article about a perfectly preserved wooly mammoth had been found and could potentially be cloned. Crazy!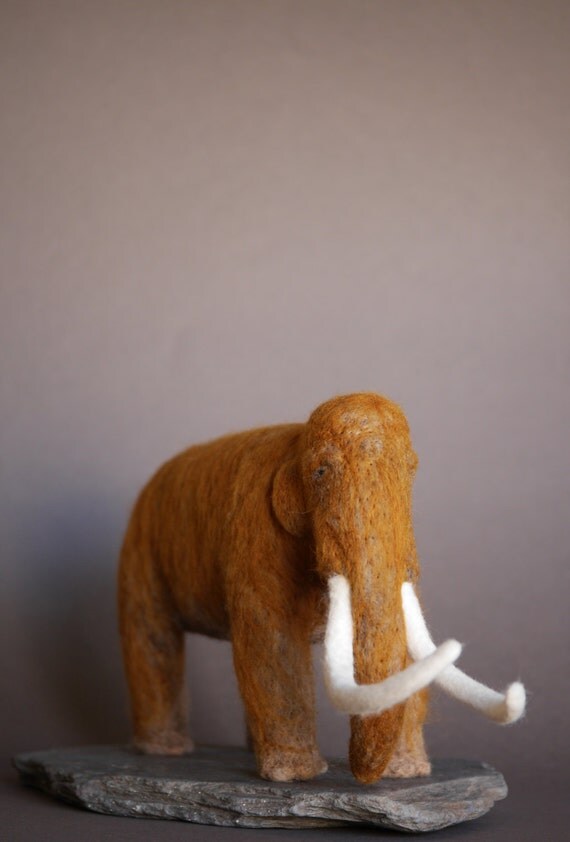 - For a two-song summer dance party, there are new releases from CHVRCHES and Icona Pop:
- This weekend, if I don't melt, I'll be heading to check out a few of the 600+
Bushwick Open Studios
. One of the featured studios,
Wayfarers
, is where my friend Anne Marie has her work! In addition to being a talented artist, she also has a super cool apartment that I always love visiting, and a new puppy who I made into this gif on the day I met him: